Sorghum Processing Equipment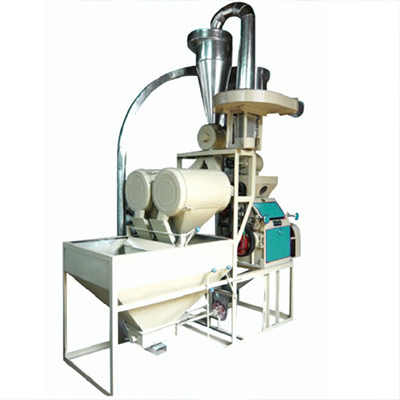 Grain Processing Equipment
NF Series Sorghum Milling Machine
Manufacturer:

WinTone Machinery

Customization:

Can be customized

Whether it is in stock:

please ask customer service for real-time query

Production cycle:

3-15 days for different equipment

Delivery method:

land and sea

Price:

Please consult customer service for the latest quotation
E-mail
Chat
Inquiry
Product Information
  Sorghum Milling Machine
  Sorghum milling is an innovative engineering for an ancient grain crop. Rapid population growth in Africa means there is increasing demand for industrially processed sorghum. However, sorghum's high fat content necessitates a stabilization process in order to extend its shelf life.
  Milling of sorghum is done either by a hydrothermal treatment of the whole grain, or by grinding off its outer layers.
  Win Tone Machinery offers two systems for industrial sorghum processing: Hydrothermal treatment followed by roller-milling, or removal of the outer layers in a vertical whitener followed by hammer-milling. In each case, the process guarantees immaculate hygiene and optimum production and labour costs.

  Main machines
  Here you need use roller mills, plansifters and purifiers to get high qualityof sorghum flour.
  1. You can use conventional sorghum roller mills or with a high-compression mill to turn sorghum into flour and semolina. We offer a wide range of roller mills and optional functions to match the milling solutions you need.
  2. Different stages of sifting and purifying produce the granulation you need and make for clean products. Our plansifters come in many different sizes to fit your mill.
  They sift and sort grist and floury products in sorghum and specialty mills and also sort granular products and free-flowing granular material.
  3. Our range of grain purifiers are used to purify and grade semolina and middlings in sorghum mills. They are designed to produce high-quality semolina as intermediate or finished products.
INQUIRY
Get In Touch
Don't Hesitated To Conatct With WinTone