Grain Cleaning and Auxiliary Equipment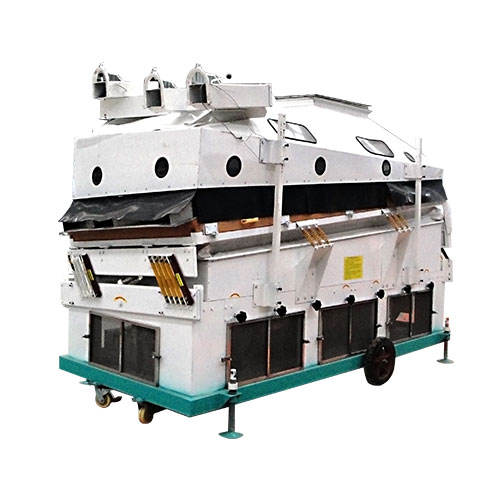 Grain Processing Equipment
Coffee Bean Sorting Machine Specific Gravity Separator
Manufacturer:

WinTone Machinery

Customization:

Can be customized

Whether it is in stock:

please ask customer service for real-time query

Production cycle:

3-15 days for different equipment

Delivery method:

land and sea

Price:

Please consult customer service for the latest quotation
E-mail
Chat
Inquiry
Product Information
  DESCRIPTION
  The specific gravity cleaning machine uses the principle of specific gravity segregation under the action of aerodynamic force and vibration friction to separate the materials with different specific gravity by controlling wind pressure and amplitude, so as to achieve the purpose of cleaning. It is widely used in various grain processing lines to achieve the purpose of grain proportion selection.
  FEATURE
  Wide range of applications
  This machine is to remove blighted seed, budding seed, damaged seed (by insect), and other light impurities from wheat, corn, paddy, sunflower seed, melon seed, legume, etc.
  Highly professional
  The equipment uses the most advanced technology, the application of magnetic effect so as to separate the grain and soil, high screening capacity.
  Advanced technology
  The professional team of grain processing technology designers and commissioning engineers ensured the advanced technology and improved the efficiency of grain cleaning.
  Low energy consumption
  The production line adopts excellent automation solutions. It can reduce the labor cost and production cost to the greatest extent, improve the production efficiency and reduce the energy consumption.
  EQUIPMENT DISPLAY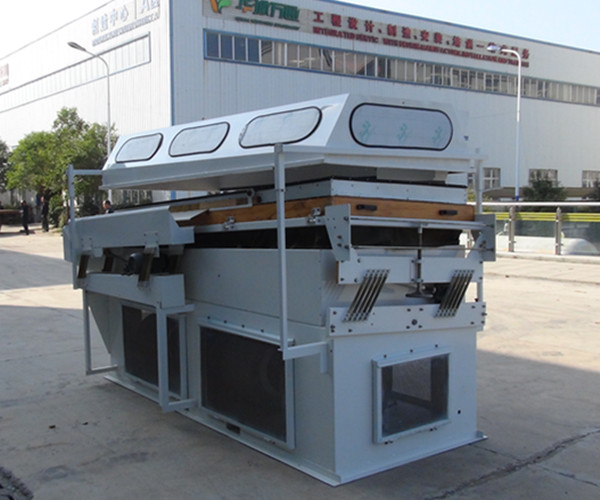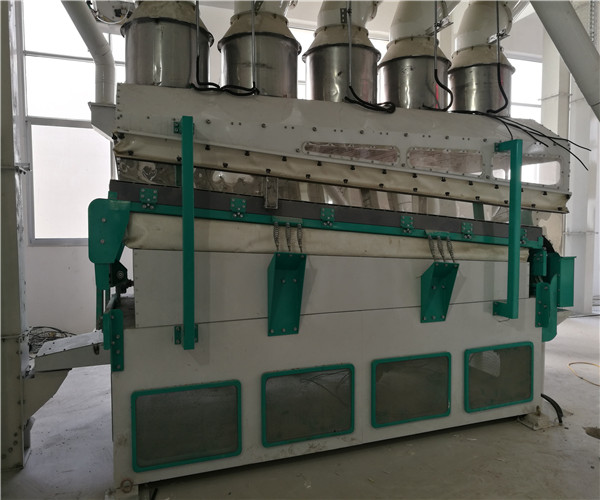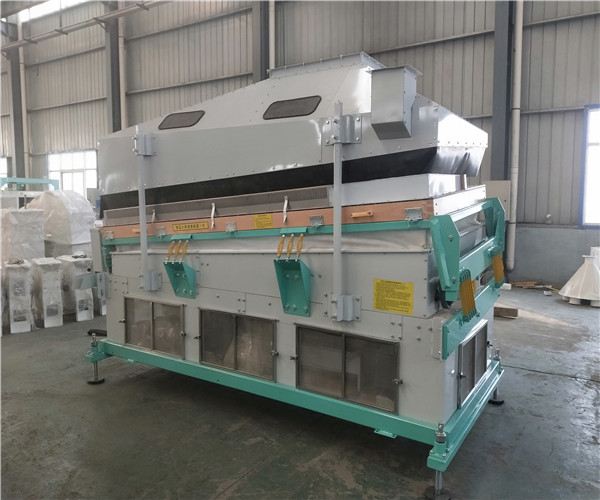 TECHNICAL INDEX
| | | | | | |
| --- | --- | --- | --- | --- | --- |
| Type | Yield(kg) | Rated voltagea(v) | Power of main engine(kw) | Weight(kg) | Size(mm) |
| TJX2-5.0 | 4000-6000 | 380 | 13.2 | 1350 | 3870×1720×1700 |
| TJX2-8.0 | 5000-8000 | 380 | 14.3 | 1680 | 3870×2000×1700 |
INQUIRY
Get In Touch
Don't Hesitated To Conatct With WinTone