Grain Cleaning and Auxiliary Equipment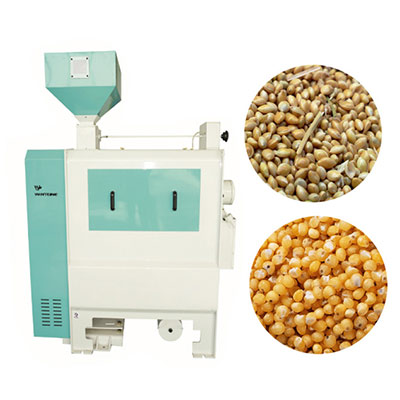 Grain Processing Equipment
MTPS25 Series Emery Roll Millet Machine
Manufacturer:

WinTone Machinery

Customization:

Can be customized

Whether it is in stock:

please ask customer service for real-time query

Production cycle:

3-15 days for different equipment

Delivery method:

land and sea

Price:

Please consult customer service for the latest quotation
E-mail
Chat
Inquiry
Product Information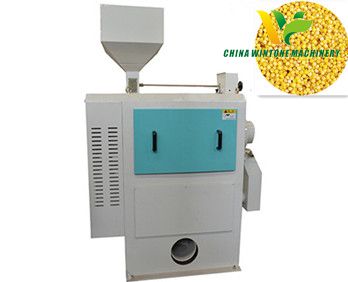 Application range and features:
Win Tone MTPS25 Series millet machine is designed on the basis of wide range of market research, consulting customers' suggestions, and using the advantages and experience of domestic and overseas various millet peeling machines for reference. MTPS25 Series millet machine is mainly used in brown rice peeling and polishing in millet processing as the mating equipment. It is the ideal mating equipment for modern millet and sorghum processing plants.
It has the outstanding features of high yield and low broken rate.
Equipment features:
1. Used in millet surface processing to improve millet appearance value and prolong millet expiration date.
2. Original creation of sphere polishing idea, which can reduce the processing workpieces cutting to the millet rice at the most. The broken rate is less1% than the like products and power consumption is less 15%.
3. The polishing sphere adopts food grade of stainless steel sphere, which makes the millet rice have a omnibearing sanitary contact during the equipment running.
4. Huge air inlet pore diameter at the two shaft ends, which supplies multiple air volume for the polishing chamber and realizes ultralow temperature rising.

Working principle:
Millet rice enters into the polishing chamber through flow regulation mechanism from feeding hopper and is sent to the emery roll by the spiral head. Then it advances forward spirally. The rotary sand grains on the emery roll surface with certain line speed peel millet rice skin, make rice and rice, rice and rice huller screens rub against each other and realize peeling and polishing of the brown rice. Meanwhile, it makes the rice bran powder separate from the rice kernels by air draft effect of ventilation net and discharges from the sieve pore.

Technological process of sorghum peeling and polishing machine:
Millet rice → feeding hopper → polishing chamber → rice machine processing for twice
↘ bran mixture

Main technical parameter:

Model

Yield(KG/H)

Power
(KW)

Rated Voltage
(V)

Weight
(KG)

Size
(MM)

MTPS-25

3000-3500

30

380

1200

1480x681x2000
MTPS25 Series millet machine consists of feeding device, peeling chamber, rack and cleaning and airing device.
Feeding device: it consists of feeding hopper, feeding hopper base, flow regulation door, and gear transmission mechanism. The hopper base is fixed on the feeding port of the rack.
Millet peeling chamber: it consists of emery roll, principal axis, spiral head, bearing seat on the feeding end, bearing seat on the discharging end, rice huller screens, beam, and huller blade parts.
Rack: it consists of rack, upper air adjustable plate, side door, bran hopper, housing and shield.
INQUIRY
Get In Touch
Don't Hesitated To Conatct With WinTone