Grain Cleaning and Auxiliary Equipment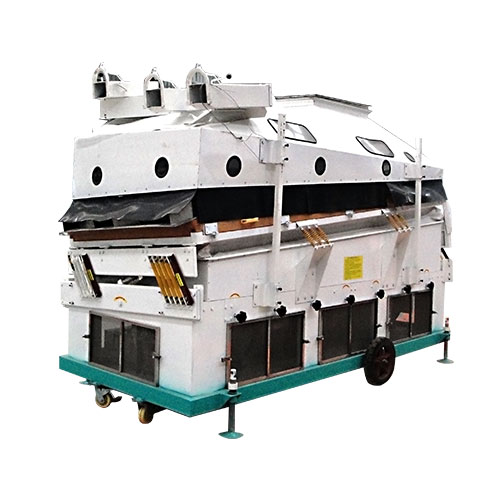 Grain Processing Equipment
Seed Cleaning Machine Seed Separating Machine Gravity Cleaner
Manufacturer:

WinTone Machinery

Customization:

Can be customized

Whether it is in stock:

please ask customer service for real-time query

Production cycle:

3-15 days for different equipment

Delivery method:

land and sea

Price:

Please consult customer service for the latest quotation
E-mail
Chat
Inquiry
Product Information
Seed cleaning machine, seed separating machine, gravity cleaner introduction:
5XZ-5.0 gravity separator grades the seed with a two-way inclined operation platform vibrating to and fro along with air flow through the sieve cover, suitable for wheats, rice, maize, sorghum and other vegetable seeds.
The machine is composed of base, shell, air supply system, horizontal and vertical angle adjustment device, vibrator and sieve cover. Stainless steel sieve covers of different meshes are selected according to raw seeds which reach an optimized fluidized and grading state on the operation platform by adjusting air flow.

Meanwhile, by adjusting vibration frequency as well as horizontal and vertical angles of the platform, the seed can meet grading and purifying requirements. The frequency converter adjusts vibration frequency through infinitely variable control, used with other equipments in seed processing lines or operated individually.

Movable base can be added according to clients' requirements.

Seed cleaning machine technical parameter:

INQUIRY
Get In Touch
Don't Hesitated To Conatct With WinTone