Sesame processing plant needs alkaline water to soak the raw material and this is the most advanced technology in sesame cleaning and peeling. The wet method processing steps:
Raw sesame seed - cleaning up - soaking – peeling and kernel separation - dehydration - drying - selecting - packing - end product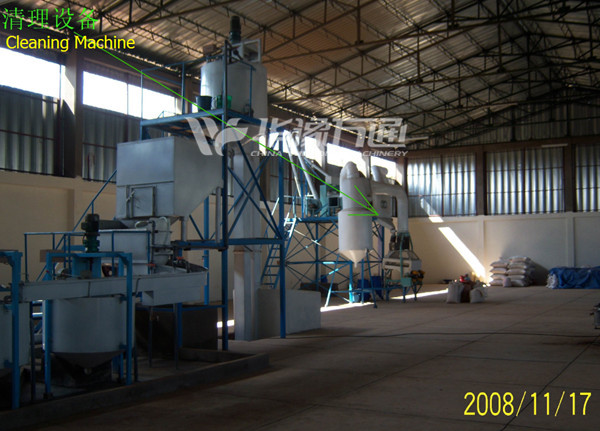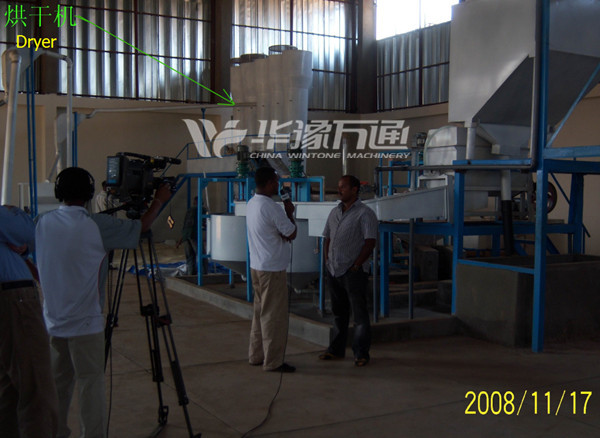 Sesame processing plant technological features:
1. Sesame processing plant changes manual operation to machinery temperature control and reduces labor cost.
2. Sesame processing plant improves the working environment and protects the staff physical and psychological health.
3. Sesame processing plant deals with sesame washing and purification correctively, reduces production cost and ensures the sesame quality safety.
4. Sesame processing plant provides high grade of sesame products according to the customers' needs and increases its social benefits.

Sesame processing plant end products quality standards:
① net seeds purity: ≥98%
② impurities:≤0.5%

Peeling sesame products quality standards:
① appearance: pure white surface, glossy, full seeds without moldy kernels
② flavor:pure sesame flavor, without any smell
③ moisture:≤5%;
④ impurity:≤0.1%
⑤ sesame skin remaining rate:≤0.2%
⑥ peeling rate:≥99%
② sesame seeds yield rate: ≥80%

Sesame processing plant technical parameter:
Capacity
(T/24h)

Power
(kw)

2T/075TYPR/1000TYPE/260KW