Sesame Processing Machine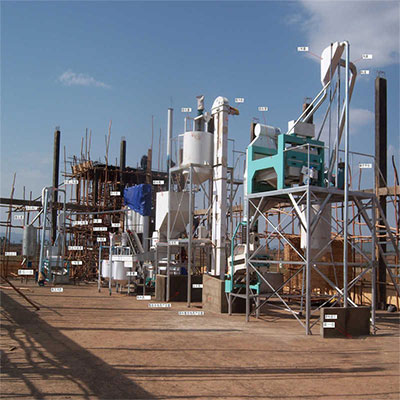 Grain Processing Equipment
Sesame Seed Cleaning and Peeling Plant
Manufacturer:

WinTone Machinery

Customization:

Can be customized

Whether it is in stock:

please ask customer service for real-time query

Production cycle:

3-15 days for different equipment

Delivery method:

land and sea

Price:

Please consult customer service for the latest quotation
E-mail
Chat
Inquiry
Product Information
Sesame seed cleaning and peeling plant plays an important role in sesame processing project. It can peel white or black sesame seeds efficiently and with large processing quantity so as to improve sesame economic benefits and utilization value. The sesame seed peeling machine has vertical structure, low rate of repair and maintenance and is easily operated. The whole sesame seed cleaning and peeling plant needs alkaline water to soak the raw material and separate sesame skin and kernel by washing. Therefore, this process is also called wet method cleaning and peeling technological process.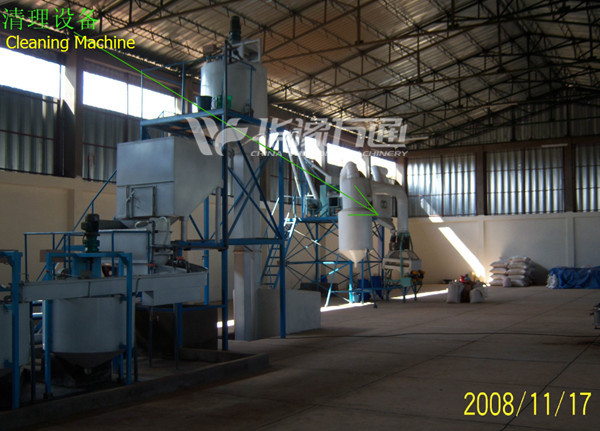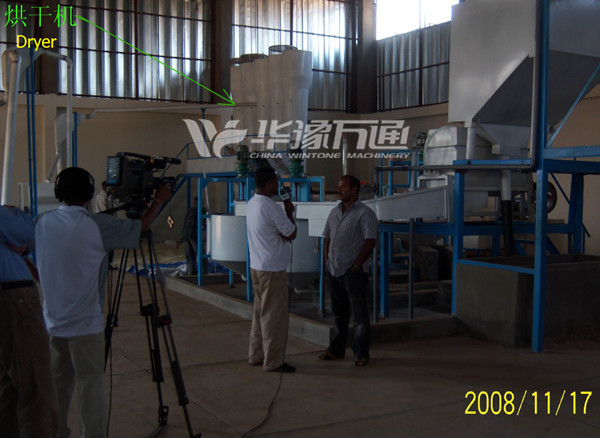 Sesame seed cleaning and peeling plant procedures are listed as below:
Raw sesame seeds - Cleaning up - Soaking - Skin removing - Skin and kernel separation
- Dehydration - Drying - Selecting - Packing - End product

Cleaning: to remove the big and small impurities, stones and sand by grain cleaning and destoner machine; to remove the metallics by magnetic separation equipment so as to improve sesame purity.
Removing the sesame that is not full: to remove by rotary sieve.
Color sorter: to remove the kernels with different colors by computer color sorter.
Sesame grading: to select similar sesame by classifying equipment
Soaking: to convey sesame to blender by transmitting tube according to 1.3% caustic soda flakes and sesame gravity and soak sesame for 20-30 minutes in water.
Peeling: to adopt vertical cylinder peeler and make sesame have relative movement in the container. To remove the sesame skin by making use of the friction among the sesame seeds.
Separation of skin and kernel: to make the sesame skin soften by adopting the best soaking technology. To separate the skin and kernel by using the volume difference between sesame skin and kernel. In the automatic separator with sinking structure, the water flow can take sesame skin away and kernels are left.
Drying: Sesame and water gravity ratio: 1:2; throwing for 15-20 minutes, drying and entering into centrifugal machine; drying for 5-10 minutes under 120℃; then conveying finished products to the end products warehouse.




Sesame Seed Cleaning and Peeling Plant Design:
The sesame cleaning and peeling plant is with vertical structure, fully and effectively used internal space, small volume, simple structure, easy to operate, and low rate of repair and maintenance, with short process time for soak, hull remove and separation, and with high production efficiency and high product yield.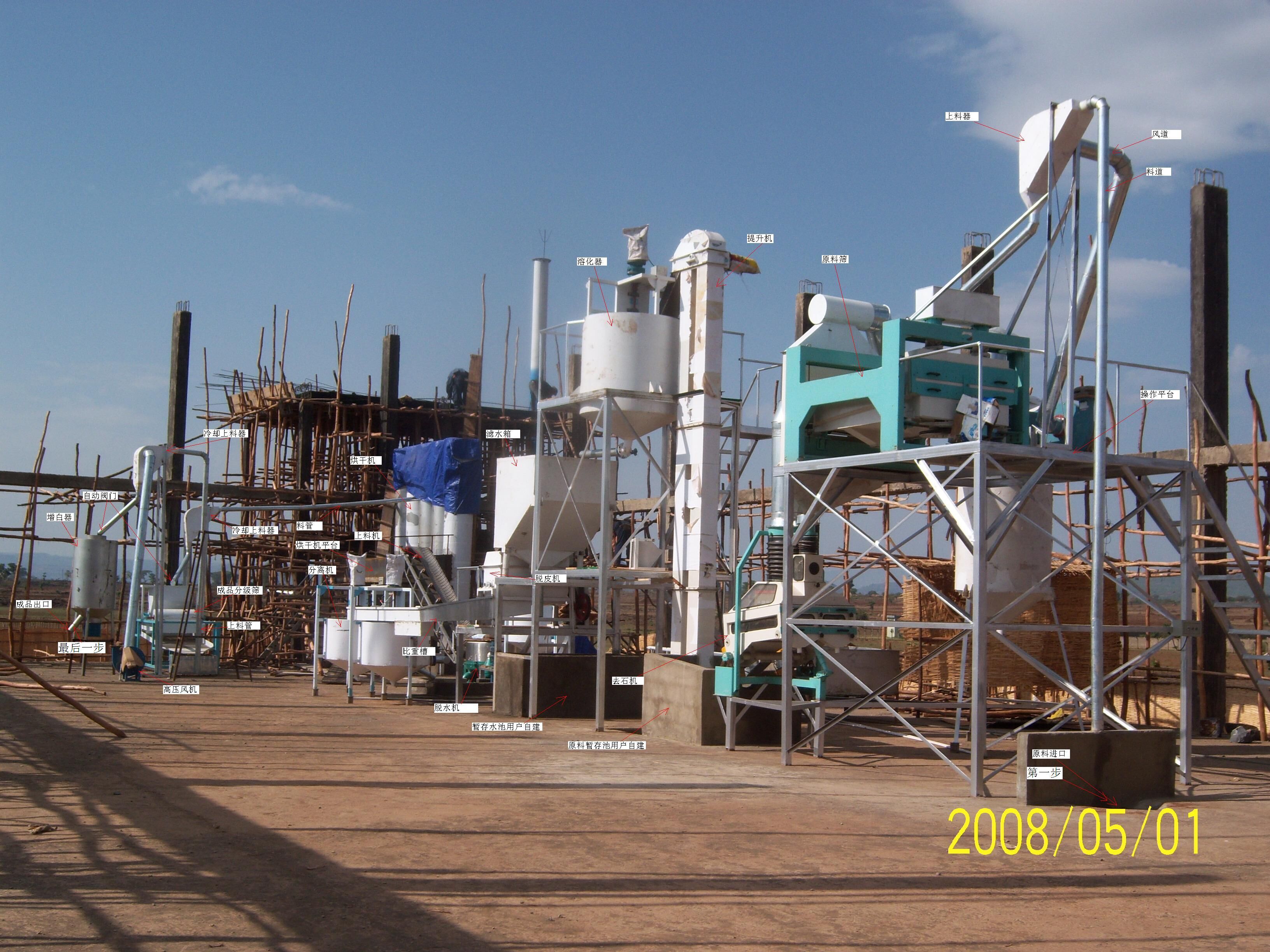 Requirements for raw materials
pure sesame kernel rate: ≥ 98%
impurity:≤0.5%Dehulled sesame seed product quality standard
1).appearance: The surface pure white and glossy, with full kernels and without the mildew.
2).smell: Pure sesame seed fragrance; Does not have the unusual smell.
3.moisture: ≤ 5%;
4.Impurity: ≤ 0.1%
5.hull remaining rate: ≤0.2%
6.dehull rate:≥99%
7.sesame kernel yield rate: ≥80%

Product quality is good.At present, this technological process of sesame cleaning and peeling machine has been used by the majority of domestic and overseas sesame kernel production enterprises.
Sesame Huller, which is developed by our company, is a professional equipment for sesame hull remove and separation covering the process of soak, hull remove and separation from kernel.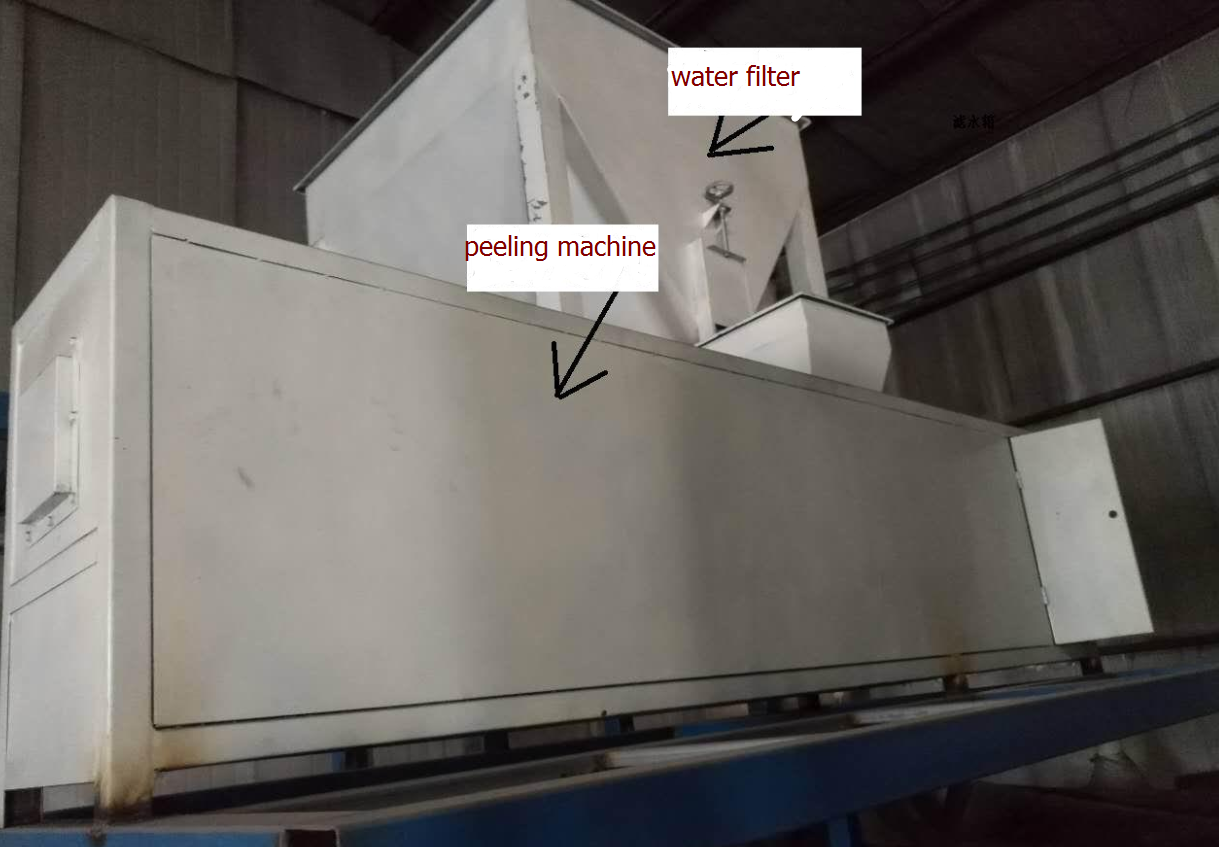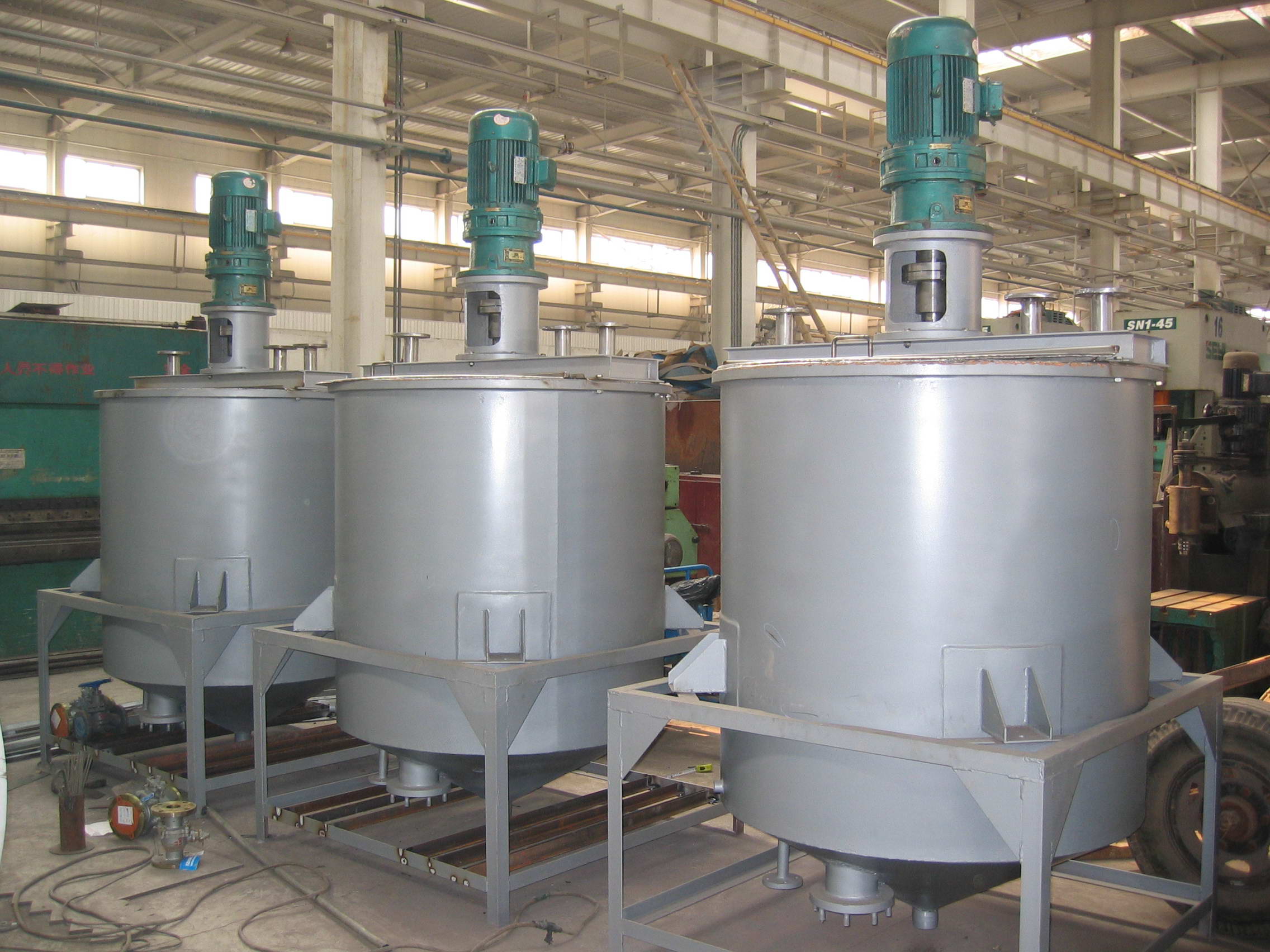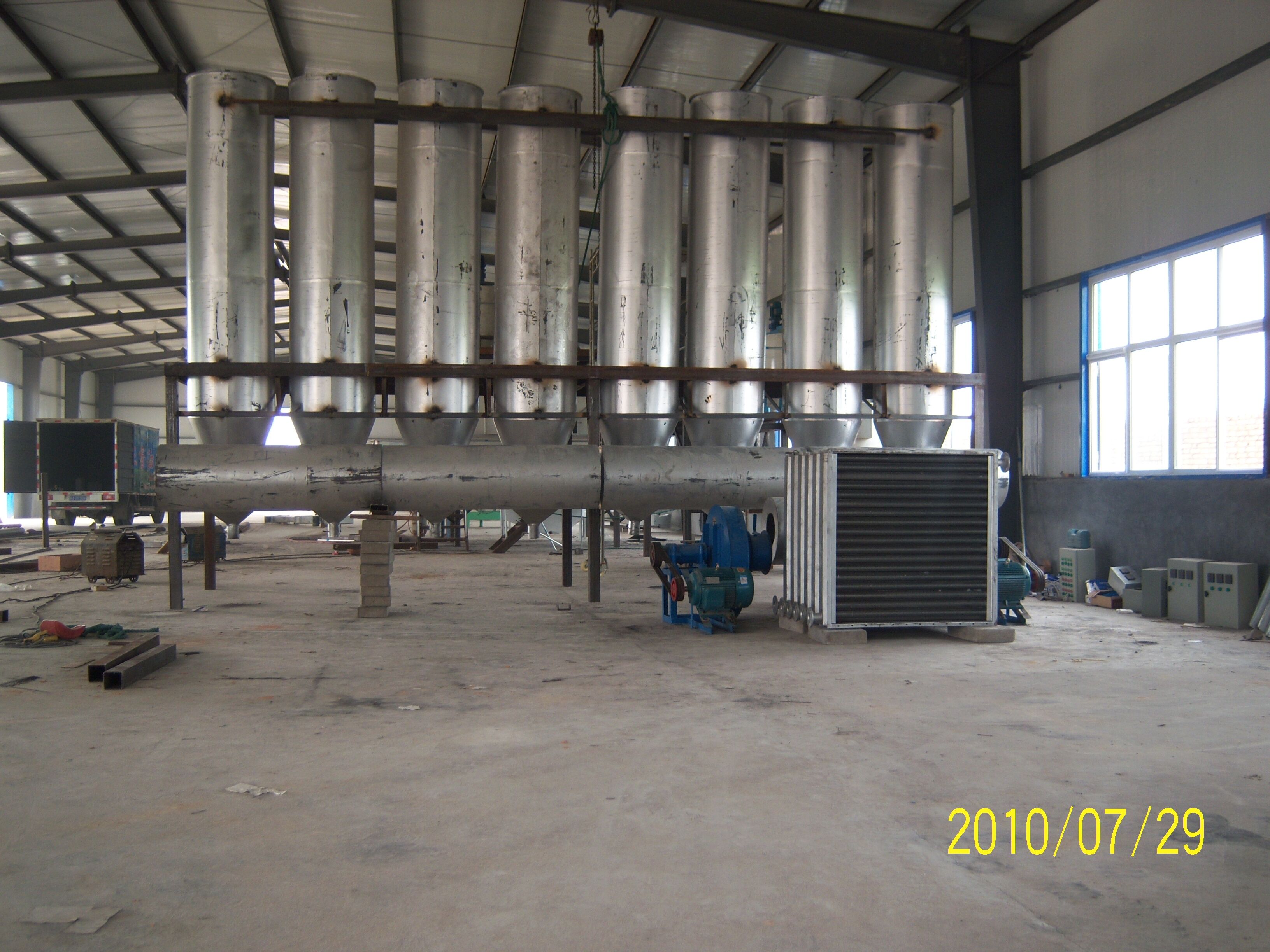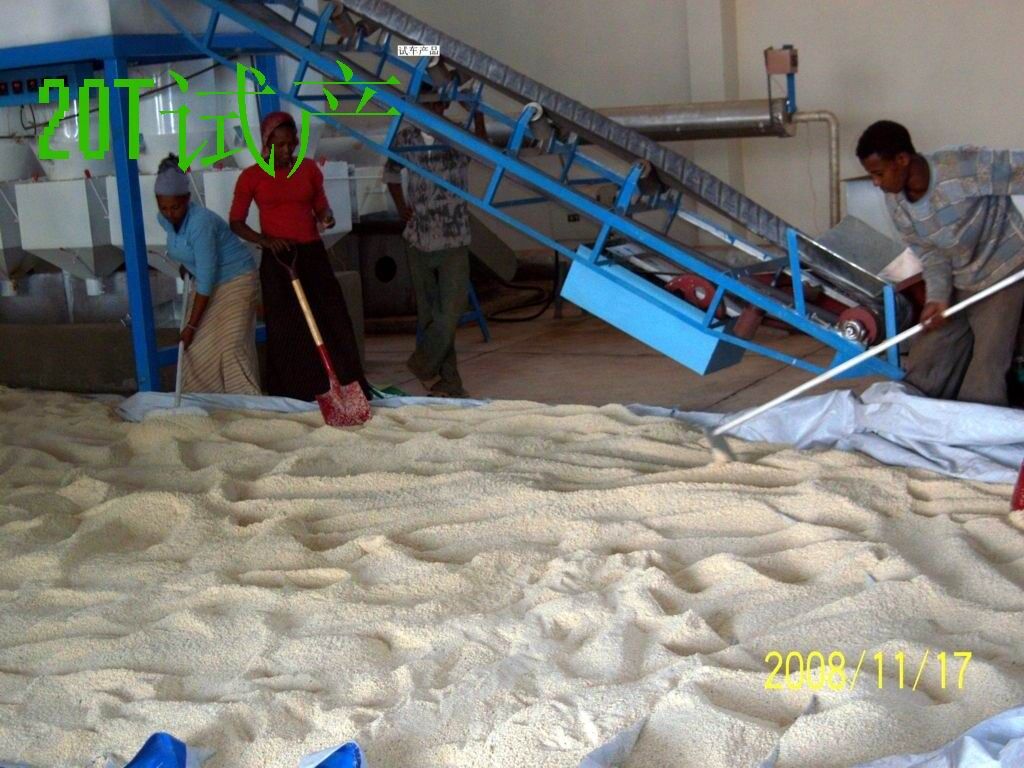 Technical Parameter of Sesame Seed Cleaning and Peeling Plant:
| | | | | | |
| --- | --- | --- | --- | --- | --- |
| Model | Capacity(T/24h) | Power(kw) | Voltage(v) | Plant Requirements(m) | Electrothermal furnace |
| WT-200 | 20 | 49 | 380 | 25*10*6.5 | 2T/075TYPR/800TYPE/160KW |
| WT-300 | 30 | 53 | 380 | 27*10*6.5 | 2T/075TYPR/1000TYPE/260KW |
| WT-400 | 40 | 80 | 380 | 30*11*6.5 | 4T/100TYPE |
| WT-500 | 50 | 95 | 380 | 32*12*7 | 4T/100TYPE |
| WT-600 | 60 | 105 | 380 | 32*12*7 | 6T/120TYPE |
| WT-800 | 80 | 156 | 380 | 33*12*7 | 10T/120TYPE |
| WT-1000 | 100 | 169 | 380 | 35*12*7 | 10T/140TYPE |
| WT-1200 | 120 | 190 | 380 | 37*12*7 | 14T/140TYPE |
| WT-1400 | 140 | 260 | 380 | 40*12*7 | 16T/160TYPE |
OUR FACTORY:

PROCESSING WORKSHOP:

CUSTOMER VISIT:

EXHIBITION:

OUR TEAM:

INQUIRY
Get In Touch
Don't Hesitated To Conatct With WinTone