Nuts Dehulling and Separating Machine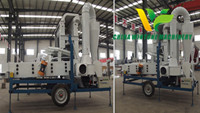 Grain Processing Equipment
Sunflower Seed Cleaning Machine Sunflower Seed Cleaner
Manufacturer:

WinTone Machinery

Customization:

Can be customized

Whether it is in stock:

please ask customer service for real-time query

Production cycle:

3-15 days for different equipment

Delivery method:

land and sea

Price:

Please consult customer service for the latest quotation
E-mail
Chat
Inquiry
Product Information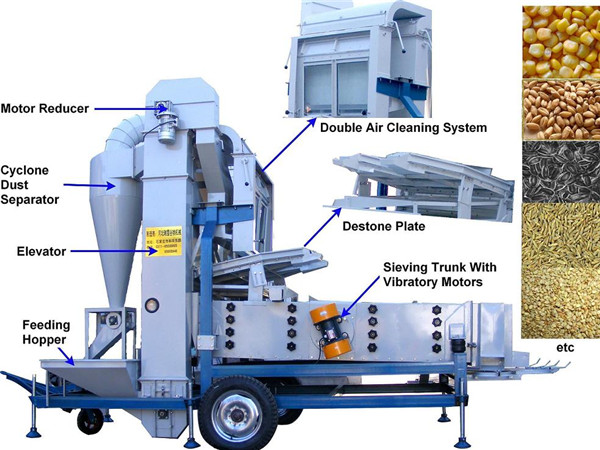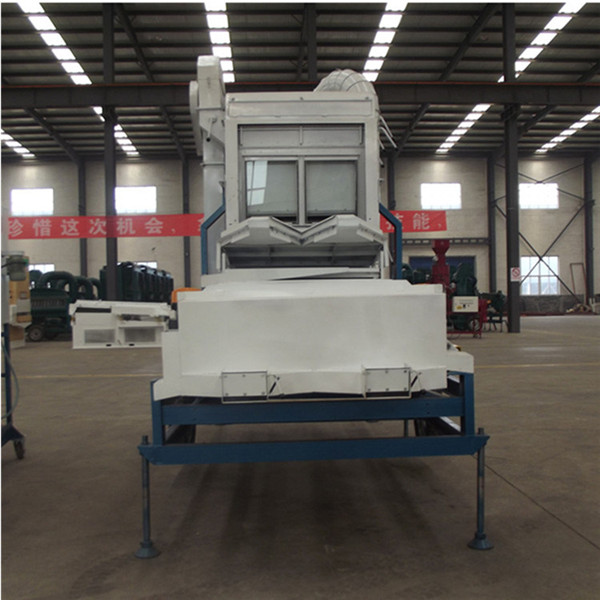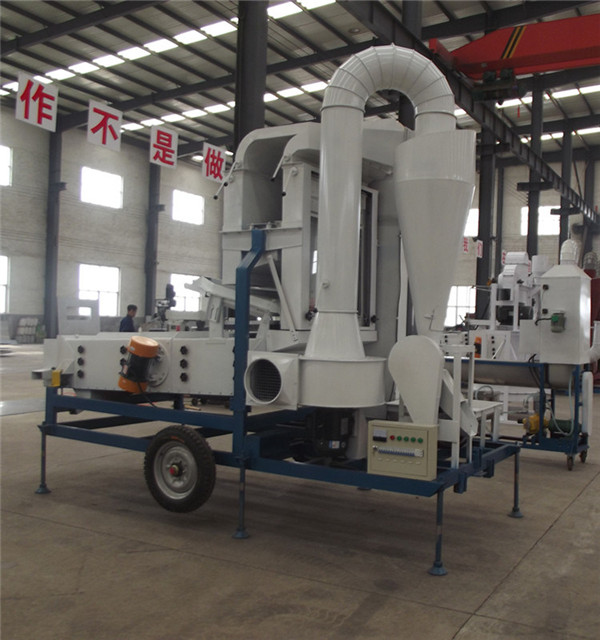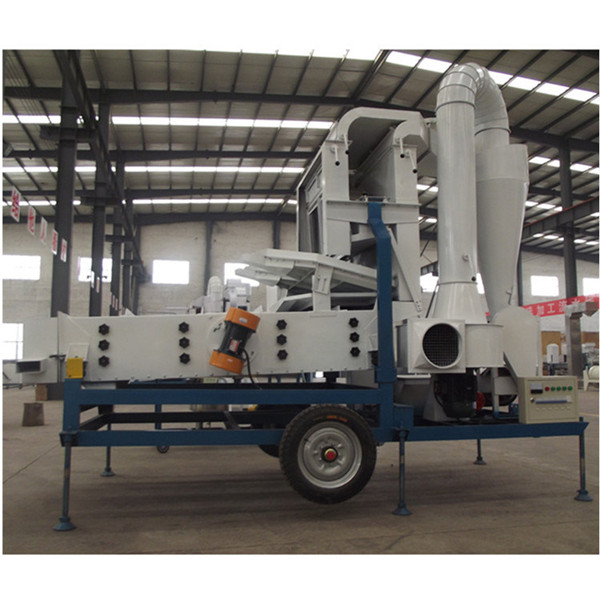 Function and features of sunflower seed cleaning machine set:
QLKR800 sunflower seed cleaning machine set has obtained the national patent. It belongs to the domestic advanced seed cleaning machine. It can remove various impurities in the sunflower seeds, such as stone, glass, metal, hair and so on. It is the ideal secondary fine cleaning machine before sunflower seeds packaging. The sunflower seed cleaning machine has the features of easy operation and good cleaning efficiency.

Sunflower seed cleaning machine set mainly consists of feeding hopper, four circular vibrating screens, machine for removing heavy impurities, vibration suction type cleaning machine for light impurities, deironing device, screen without sieve pits, two combined type screw elevators and the concentration control cabinet.

Sunflower seed cleaning machine technological process:
Feeding- elevating- once removing heavy impurities and broken kernels - twice removing heavy impurities – elevating- removing light and small impurities and deironing- end products

Main technical parameter of sunflower seed cleaning machine:
Machine capacity:10.34kw (380V)
Processing capacity:0.8t/h(according to different materials)
Impurities content after cleaning:≤0.1% (without hair, stone, metal and glass)
Broken rate:it can be controlled within 3-10% (less than half of the kernel is called broken seed)
Floor space:8.8m×5.5m
Installation height:3.4m
Equipment weight:5.2 t

INQUIRY
Get In Touch
Don't Hesitated To Conatct With WinTone