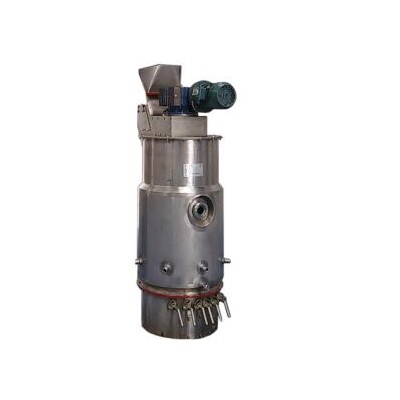 Grain Processing Equipment
Stainless Steel Oat steamer
Manufacturer:

WinTone Machinery

Customization:

Can be customized

Whether it is in stock:

please ask customer service for real-time query

Production cycle:

3-15 days for different equipment

Delivery method:

land and sea

Price:

Please consult customer service for the latest quotation
E-mail
Chat
Inquiry
Product Information
  Description
  Before flakes, there was steam by injecting steam via a hollow shaft directly into the product, the temperature rises to up to 100 degrees Celsius. In the subsequent tempering tank, the heat penetrates to the core of the product, resulting in starch gelatinisation and the deactivation of the lipolytic enzymes. The steamer, pre-bin, and the entire tempering zone are made of stainless steel, just like with all our machines for the hydrothermal segment.
  How to produce a consistent quality in the grain
  The steamer directs saturated steam to different points in the raw material – distributing the vapor evenly in the product. The steamer's cylindrical design helps create a consistent flow of material. The system also balances temperature and moisture in the retention zone. All this is designed to produce an even steaming process and consistent quality in the grain.
  Advantages
  Designed for quick and easy maintenance
  The steamer has no moving parts, saving time on maintenance.
  Technical Index
| | | |
| --- | --- | --- |
| Model | throughput | Power (kW) |
| ZMJ1.5 | 2t/h | 3 |
INQUIRY
Get In Touch
Don't Hesitated To Conatct With WinTone