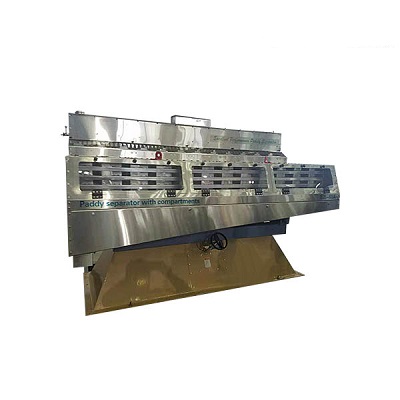 Grain Processing Equipment
BJ-600YM Oat Paddy Separator with Compartments
Manufacturer:

WinTone Machinery

Customization:

Can be customized

Whether it is in stock:

please ask customer service for real-time query

Production cycle:

3-15 days for different equipment

Delivery method:

land and sea

Price:

Please consult customer service for the latest quotation
E-mail
Chat
Inquiry
Product Information
  The utility model relates to an agricultural machinery and equipment, which utilizes the different surface friction coefficient, specific gravity, particle size and elasticity of paddy and brown rice for grain-bran separation.
  The machine has excellent grain and bran separation effect in oat processing. There are 2 outlets after hulling and unhulled, which reduces the return process compared to grain separation. The machine adopts frequency conversion speed regulation, which has a wide range of applications.
  1) Using the latest technology to make the separation of husk and brown rice more effctive;
  2) The best mechanical properties;
  3) The outlets of husk and brown rice are individual, it is easy to install;
  4) Frequency control makes the adjustment of speed more convenient;
  5) Well-made apperance, selective matierals and safe use.
  TECHINCAL PARAMETERS
| | | | | |
| --- | --- | --- | --- | --- |
| Model | Capacity (t/hr) | Motor Power (KW) | Size (mm)(LxWxH) | Weight (KG) |
| BJ-600YM | 4-6 | 4 | 3060x1860x1930 | 3200 |
INQUIRY
Get In Touch
Don't Hesitated To Conatct With WinTone