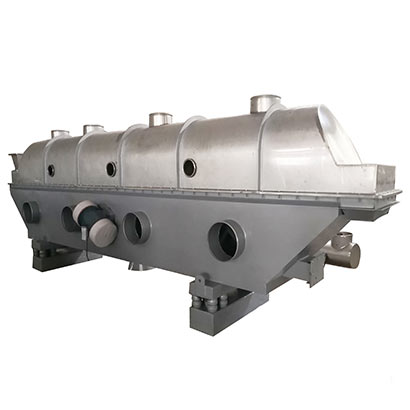 Grain Processing Equipment
ZLG Vibrating Fluidized Bed Dryer
Manufacturer:

WinTone Machinery

Customization:

Can be customized

Whether it is in stock:

please ask customer service for real-time query

Production cycle:

3-15 days for different equipment

Delivery method:

land and sea

Price:

Please consult customer service for the latest quotation
E-mail
Chat
Inquiry
Product Information
DESCRIPTION
  The vibrating fluidized bed dryer is widely used for drying, cooling, humidifying and other operations of powder and granular materials in the industries of grain and oil, chemical industry, light industry, medicine, food, plastics, slag, salt, sugar and other industries.
  Materials enter the ZLG vibrating fluid bed dryer via material inlet, perform continuous forward movement in horizontal direction under the action of vibration force. Meanwhile, hot wind passes through fluid bed and the materials are heated continuously. Then, wet air is dedusted by cyclone separator and exhausted via air outlet. At this time, dry materials are discharged via dedicated discharge gate.
  FEATURE
  Uniformity of product quality
  The fluidized-bed dryer employs a specially structured dispersion plate to create a uniform fluidized state, which prevent products from uneven drying.
  Easy adjustment of retention time
  The desired retention time can be set by adjusting the height of the fluidized bed by controlling discharge rate of dried material.
  Easy maintenance
  No internal moving parts make maintenance easy.
  High thermal efficiency
  By installing a heating element inside dryer, higher thermal efficiency can be obtained and the dryer size and amount of exhaust gas becomes smaller.
  EQUIPMENT DISPLAY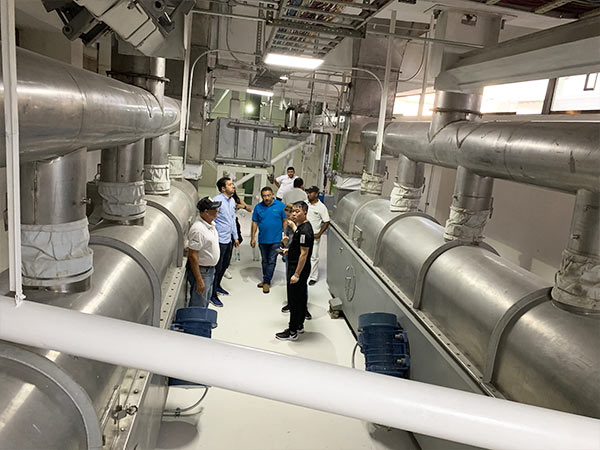 TECHNICAL INDEX
Model (ZLG)
Fluid bed area (m2)
Inlet air
temperature (°C)
Outlet air
temperature (°C)
Moisture
evaporation capacity (kg/h)
Vibration motor
Model
Power (KW)
3×0.3
0.9
70-140
40-70
20-35
ZDS31-6
0.8×2
4.5×0.3
1.35
70-140
40-70
35-50
ZDS31-6
0.8×2
4.5×0.45
2.025
70-140
40-70
50-70
ZDS32-6
1.1×2
4.5×0.6
2.7
70-140
40-70
70-90
ZDS32-6
1.1×2
6×0.45
2.7
70-140
40-70
80-100
ZDS41-6
1.5×2
6×0.6
3.6
70-140
40-70
100-130
ZDS41-6
1.5×2
6×0.75
4.5
70-140
40-70
120-140
ZDS42-6
2.2×2
6×0.9
5.4
70-140
40-70
140-170
ZDS42-6
2.2×2
7.5×0.6
4.5
70-140
40-70
130-150
ZDS42-6
2.2×2
7.5×0.75
5.625
70-140
40-70
150-180
ZDS51-6
3.0×2
7.5×0.9
6.75
70-140
40-70
160-210
ZDS51-6
3.0×2
7.5×1.2
9
70-140
40-70
200-260
ZDS51-6
3.0×2
INQUIRY
Get In Touch
Don't Hesitated To Conatct With WinTone