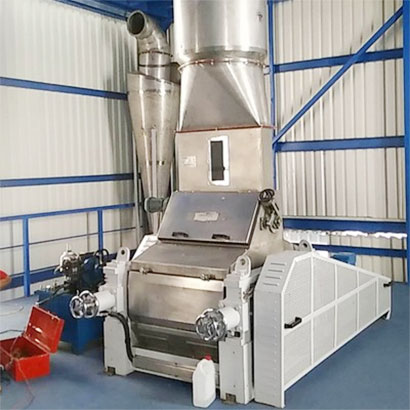 Grain Processing Equipment
36TPD Instant Oatmeal Production Line
Manufacturer:

WinTone Machinery

Customization:

Can be customized

Whether it is in stock:

please ask customer service for real-time query

Production cycle:

3-15 days for different equipment

Delivery method:

land and sea

Price:

Please consult customer service for the latest quotation
E-mail
Chat
Inquiry
Product Information
  Instant Oatmeal Production Line introduction
  Win Tone instant oatmeal production line had upgraded new oat flaking technology. It can not only realize high automation processing, but also help to lock oats nutrition so as to improve human body absorption, which conforms to the modern life pace. The instant oatmeal production line realizes aseptically processing environment, which ensures the high quality of the oatmeal.
  Our complete oat processing plant can produce oat flour, bran, groats, flakes and oatmeal.
  Our integrated oat production lines cover the whole process from cleaning, grading, kilning to flaking. Designed to create easy-to-digest products with a good taste and long shelf life.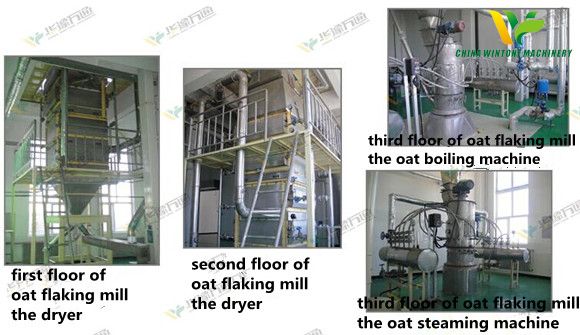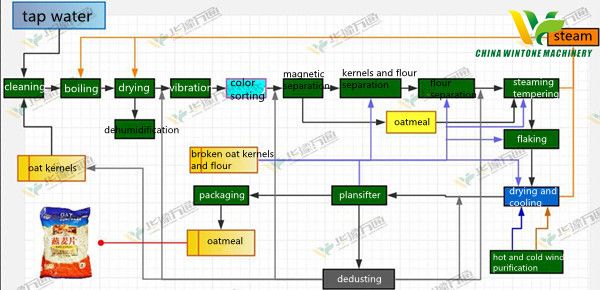 Technological process of instant oatmeal production line: cleaning→oat boiling→oat drying→color sorting→steam tempering→flaking→cooling and drying→packaging
  Core equipment:
  Oat boiling machine, oat drying machine, granulator, oat steaming machine, oat dampener, drying and cooling machine, destoner and oat washing machine, rotary sieve classifier, circulation aspirator, oat color sorter, vapor heat exchanger, oatmeal packing machine, pre-broken conveying equipment, cleaning and dust removing equipment
  Technical characteristics of the instant oatmeal production line:
  1. This technology changes the oat structure and state. It endows oat much better taste.
  2. The instant oatmeal production line adopts steaming, boiling, drying and flaking technology, and increases oat plasticity and its skin color and luster by utilizing the enzyme energy in the process of heat loss.
  Brief Index
  1. Capacity: 1.5T/H
  2. total power: 472.64KW, Three phase 600v 60Hz
  3. Raw Material: Oats
  4. Final Products: Whole and cut Oats Flakemeal
  5. Equipment Installation Size: 130ft long, 60ft wide, 60ft high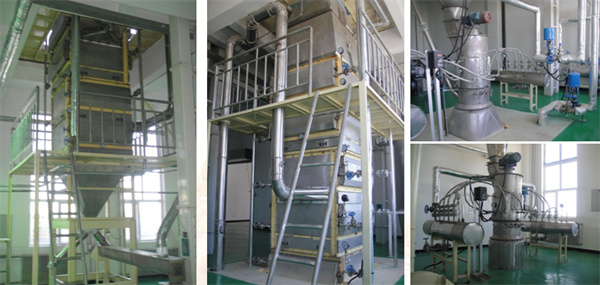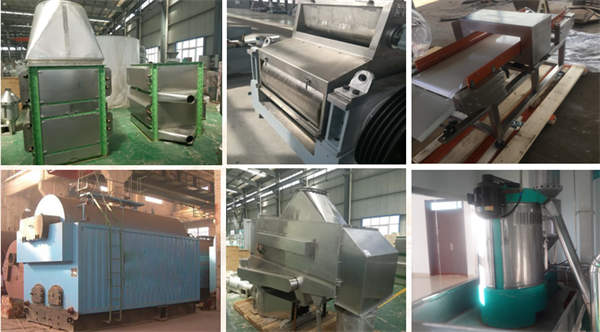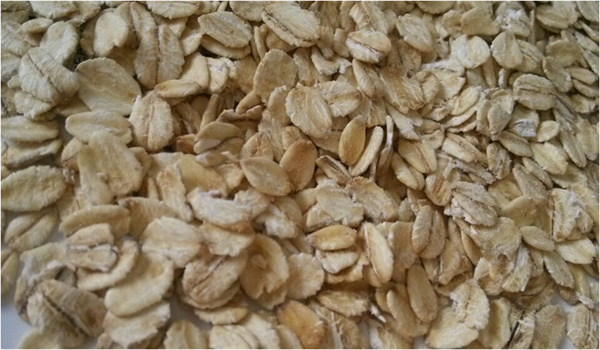 INQUIRY
Get In Touch
Don't Hesitated To Conatct With WinTone