Bean Processing Equipment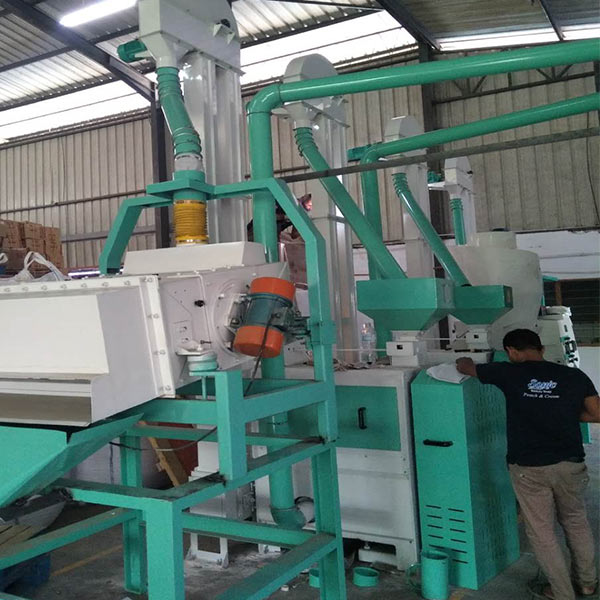 Grain Processing Equipment
1T/H Lentil Peeling Line in Malaysia
Manufacturer:

WinTone Machinery

Customization:

Can be customized

Whether it is in stock:

please ask customer service for real-time query

Production cycle:

3-15 days for different equipment

Delivery method:

land and sea

Price:

Please consult customer service for the latest quotation
E-mail
Chat
Inquiry
Product Information
1T/H Lentil Peeling Line in Malaysia
Our 1TPH Lentil Peeling Line has been installed and commissioned successfully in Malaysia. This lentil peeling line mainly includes lentil cleaning, peeling, splitting, color sorting, packaging, etc. It adopts excellent automatic solutions and can reduce your labor cost and production cost.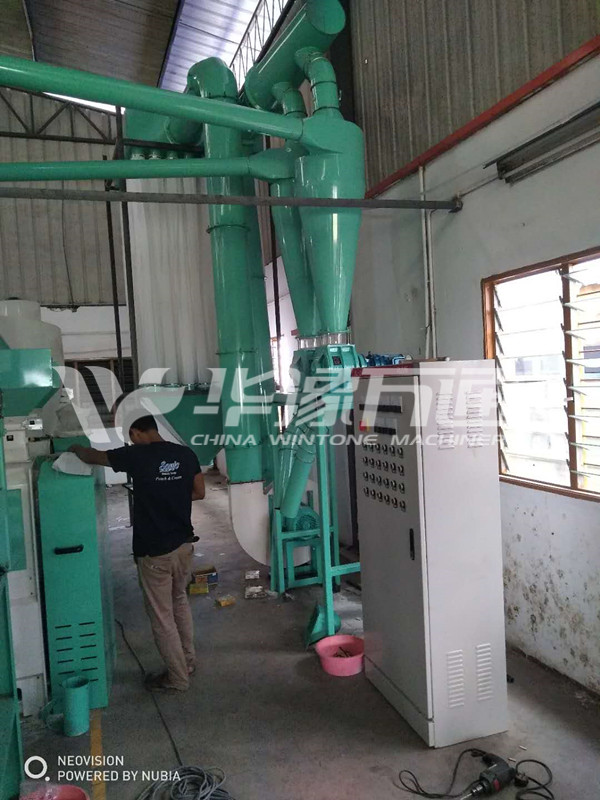 Technological Process:
1. Lentil cleaning section: it adopts two screening sections, two de-stoning sections, one magnetic separation section, and removes the big, small and light impurities, pebbles and magnetic material from the beans to ensure the quality of the end products.
2. Lentil color sorting section: it adopts the color sorter to separate the moldy kernels, shriveled beans and foreign species of beans according to the color and luster feature of the beans.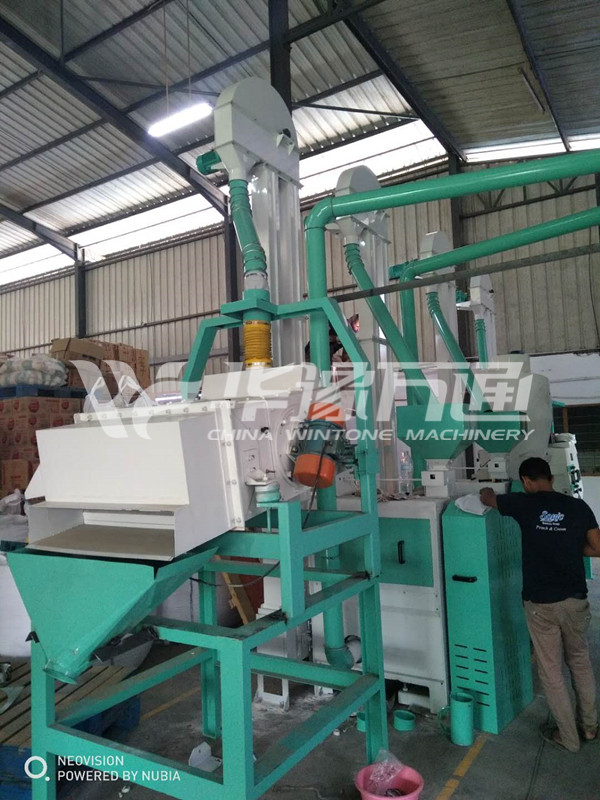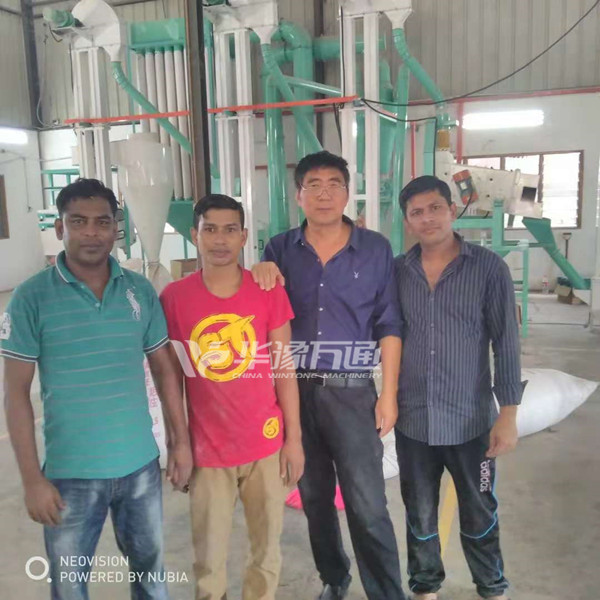 3. Lentil peeling and splitting section: it adopts peeling, splitting, brushing and shunting technology (it can utilize the segregation valve to choose peeling and brushing according to the material character.)
1)Peeling and splitting: it can remove the bean bran, split the bean kernels and separate and collect corn kernels by efficient ventilation system;
2)Brushing: it can separate the micro bran and dust which adheres to the material surface.
4. Grading section: it adopts different screens and classifies the material into different grades according to the size.
5.Measuring and packaging section: this can reduce the labour cost. Measuring can be manual or electronic.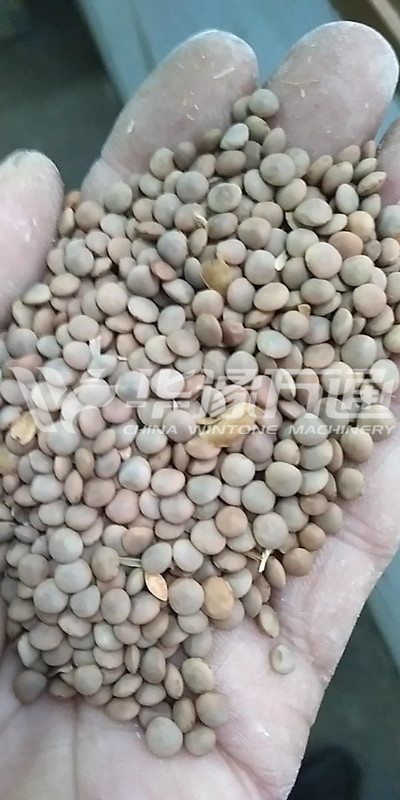 After brushing: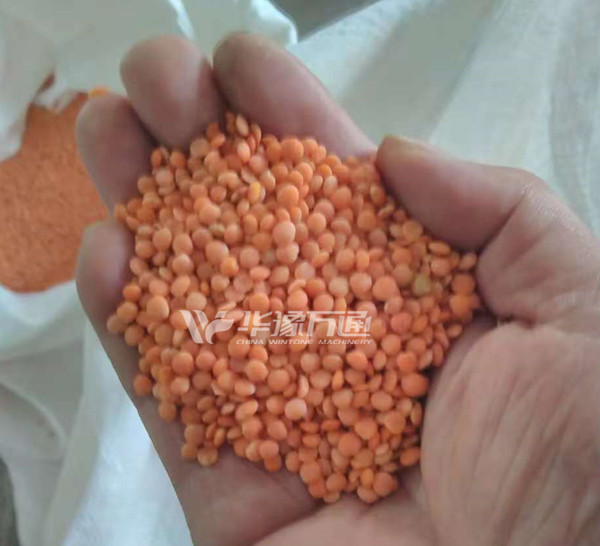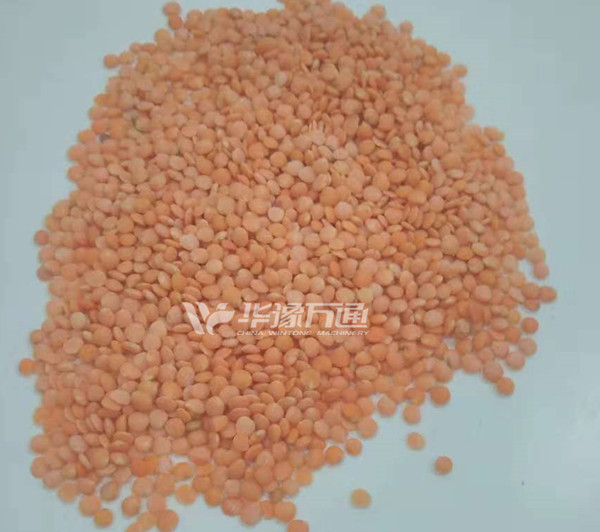 Product technical parameters and output rate:
1. Capacity:1000kg/h
2. Emery roller diameter: 180mm
3. Emery roller length: 660mm
4. Power: 22kw
5. Dimension: 1370*700*1900mm
6. Peeling rate:≥99%
7.Finished products rate:85-90%
8.Husk:10-15%
We also can supply:
Coffee Beans Cleaning Line
Large Scale Lentil Processing Line
Maize Grits,Flour and Germs Production Line
Millet,Sorghum,Buckwheat,Beans Processing Line
Wheat Flour Line
Oat flaking Line,etc.
INQUIRY
Get In Touch
Don't Hesitated To Conatct With WinTone